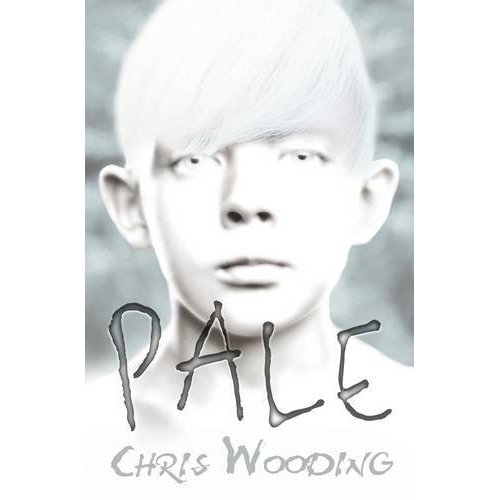 The hawk-eyed among you, or those who spend every free moment on Amazon googling my name (bless your little hearts), might have spotted the curious fact that, like, there's this book out by me that I've barely even mentioned. Well, here's the lowdown: I wrote PALE a while ago for an imprint called Barrington Stoke, who produce books targeted at reluctant and struggling readers or kids with dyslexia. I haven't really talked about it much because I thought it was mainly going to be sold to schools and such, and also because I didn't want it  to be confused with my usual output, since it's a very different kind of book. But since it's out there in the big wide world now, it's time for Pale to take a bow.
Now listen y'all. This book was written for a specialist market. It's very short, and the language and story are much, much simpler than the books you're used to reading from me. If you're curious, or if you're a completist, or if there's someone you know who's a struggling reader and might like this sorta thing, then by all means pick it up; it's a creepy little sci-fi tale that may tickle your fancy. But if you're expecting something in the vein of Malice or Alaizabel, you'll be disappointed. I wouldn't want anyone spending their hard-earned readies and then being gutted because of the content.
Currently dividing my time between Silver, which is getting near done, and Secret Movie Project no.30300256. Next on the slate is Ketty Jay 4. That's 2012 taken care of, then…
Happy New Year!