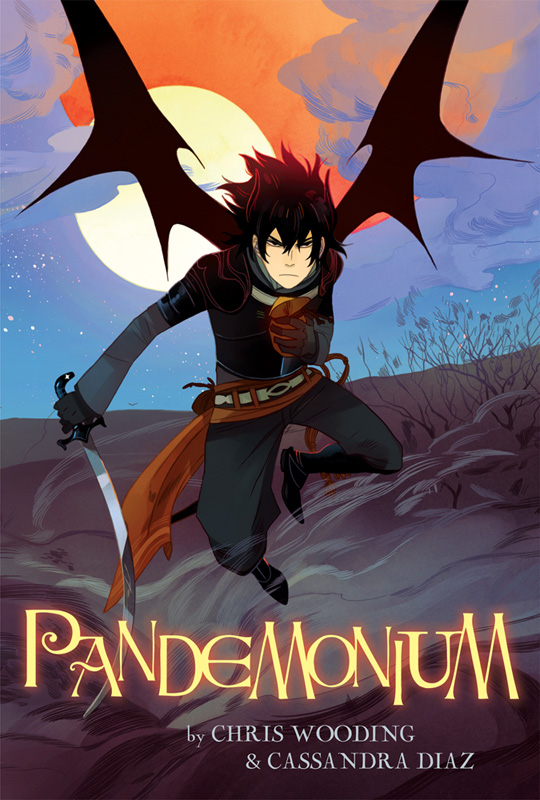 Squee!
And better still, the whole graphic novel is full colour like this. I've seen some of Cassandra's finished interior art and it's utterly brilliant. It's due to be released IN THE US ONLY on New Year's Day. Contrary to the usual way of things with my books, the States will be getting it first, as this is a project done with the American arm of Scholastic. Other countries (including Britain) will get it later as individual publishers make their own arrangements. I'll let you know about release dates when I do. Meantime, you can preorder it from Amazon US here.
Also, I've finally delivered the final final copyedited final version of The Iron Jackal, finally. It's in the bag and set for Oct 20th in the UK. Don't know for the States or other countries yet, as they have to cut their own deals: again, I'll let you know when I do.
My next book is going to be another YA one before I do the 4th Ketty Jay. I'll be able to tell you a bit about it very soon, am just waiting on the okay from Scholastic before I get into it; but I am fairly jigging with excitement. It WON'T be another Malice book, however: it'll be a standalone. The will-he-won't-he saga of Malice 3 has dragged on a long time now, for which I apologise. The delay was because of business decisions between the various arms of Scholastic that I can't really go into, and all that took ages to sort out, and it's still not entirely done. There still may or may not be another one further down the line, but it probably won't be for a while if so.
More soon…